30 Oct

Implementing an ITSM Tool: Start With the Why
Implementing an ITSM Tool: Start With the Why
Welcome to the Allari blog! As owners of Allari, Ravi & I look forward to using this medium to share current information about IT Operations, Cybersecurity, software products & IT Management with our readers. We'll report, analyze, and provide perspective & recommendations from some of the industry's leading minds as well as from our direct experiences. We will strive to provide blogs that impart important information. These are the types of blogs that our team members prefer to read, and that's exactly what we plan to provide.
John Mathieu, Founder
* Allari provides IT Operations & Cybersecurity services to organizations using IBM, Microsoft, Oracle & SAP Products. We provide a True IT as a Service delivery model with Offices in US, Ecuador, Brazil & India. Customers located in 56 countries.
#goallari #allari #ITaaS #ITService #ITasaService #ITSM #ITOperations #ITMaintenance #CyberSecurity
Much of the IT service management (ITSM) best practice guidance tells us that ITSM software should "come after" people and processes, and that the ITSM tools are merely there to support them. But the reality is that ITSM tool selection, implementation, and usage are major factors in most organizations' journeys towards increased ITSM maturity.
This isn't to say that organizations should let ITSM software drive behavior, but that a good craftsman knows what their tools can (and can't) do and plans their approach to their work accordingly. That same logic applies to ITSM; making best use of your ITSM tool, or tools, is a key differentiator in your ITSM success.
The Power of the Right ITSM Tool
So, ensuring a successful ITSM tool journey – from selection, through implementation, to use and improvement – is an essential part of most IT organizations' paths to ITSM maturity.
This is especially true for small and medium-sized enterprises (SMEs) seeking to expand the breadth and depth of their ITSM practices, as they move from a reactive IT help desk (focused on ticket capture) through to offering more to their customers with an IT service desk approach – delivering proactive support to customers. And then expanding into ever-wider ITSM activities via incident management, problem management, change management, and more.
So, what's involved in getting the right ITSM tool and then getting the best out of it?
Here, and in my subsequent blogs in this series, I'll look at approaches that will help your organization to understand, implement, and then get maximum value from an ITSM tool implementation project (or ideally a business improvement project that involves a tool) and then day-to-day operations.
Start With the "Why"
Before looking at the "how" of ITSM software implementation, organizations need to be certain of the "why."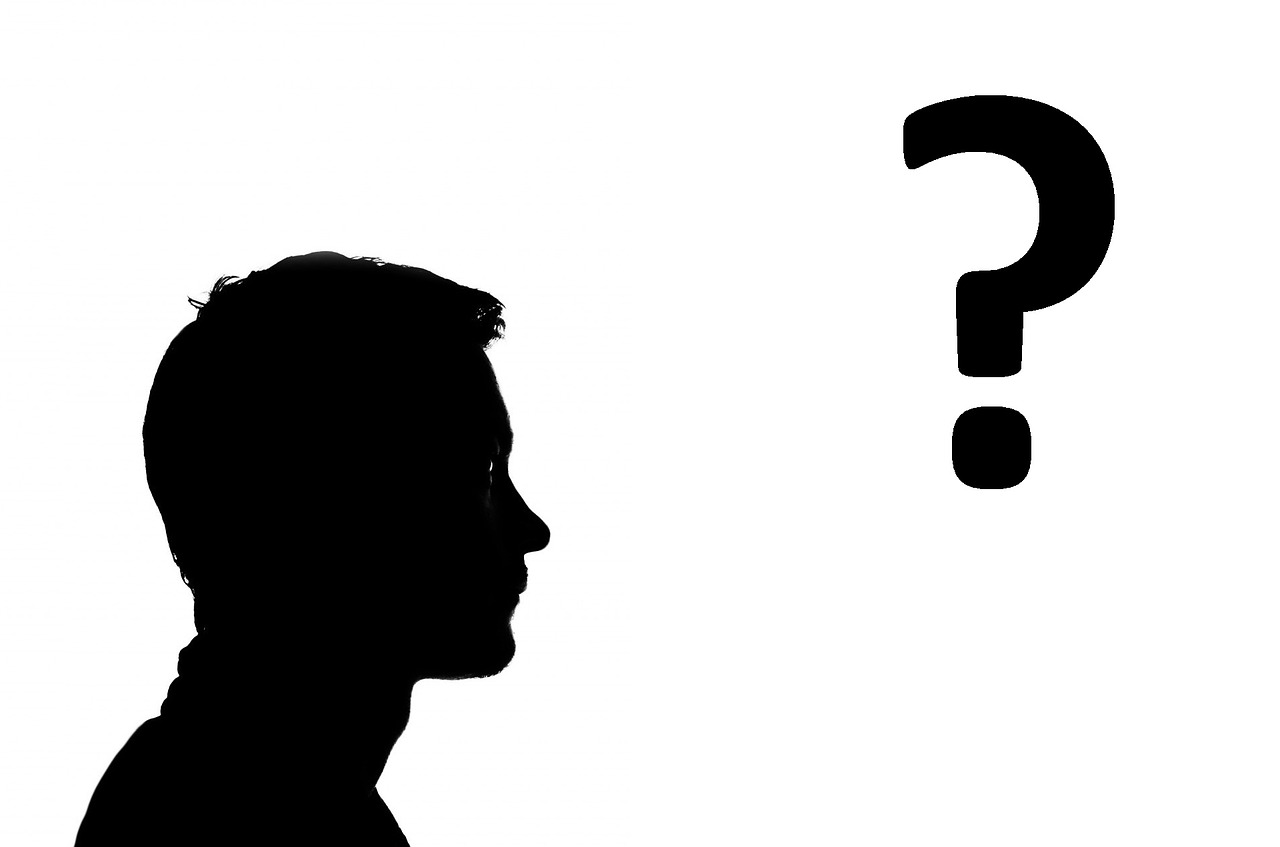 Why does your organization need a new ITSM tool? What current pain points will it address? And what new opportunities could it open up for your organization?
There are many benefits waiting to be tapped from a new ITSM tool implementation:
Less IT staff are needed for call logging, thanks to modern ITSM technology. For instance, leading organizations now receive up to half of their initial incident and service request tickets via self-service use by end users.
Reduced IT service and end-user downtime – in particular because quick and accurate logging and allocation of calls can reduce fix times significantly.
Capturing knowledge and re-using it saves time, cost, and effort rather than re-inventing the wheel for every incident. Especially when effective knowledge management can also support end-user self-help through FAQs and easy to self-implement fixes.
Both customers and support staff will be happier.
Of course, the exact drivers, or the "why," will vary from one organization to another – driven by the actual pain factors being experienced, and the areas where improvements will make the most (beneficial) difference.
Ask "What Do We Need from This?"
So, the first step in ITSM tool implementation needs to be "what do we need from this?" This is the basis for the real "whys" that need to be understood.
Software tools are no different from anything else you're going to spend your time and money on – you should know why you are doing it before you spend. In fact, this needs to be understood/clear even before you create your requirements list and start the ITSM tool selection process.
Then, with this essential preliminary work done and dusted, how are you then going to select and implement the ITSM tool that will help you drive down the ITSM-progress road?
Please read on to find out how to achieve this…
Prepare for ITSM Tool Selection and Implementation
The first thing to be clear about is that this is a significant project. And not just a technology project, it's ultimately a business project that will deliver so much more than a new ITSM tool.
Modern ITSM tools are powerful and pervasive. They will directly interface with people across the organization, inside and outside IT. They might also influence third-parties outside the organization.
The flexibility that the ITSM tool offers also means that there are considerable options in how it's set up and operated – and this means decisions need to be made on the best way to use it in your organization.
What this means in practice is:
Developing a stakeholder map.
Know who will be affected by the new ITSM tool and get them aware and involved before you start. It will be harder to ignite their enthusiasm for the ITSM tool later on if they were left out to start with. You might find some interesting stakeholders when doing this exercise, ones that will come back to haunt you if overlooked at the outset of the ITSM tool selection.
Understanding the additional costs.
The price of the ITSM tool is only one aspect of what it will cost to implement it. Make sure that you understand and have budget (staff time and money) for everything you will need to make the move towards greater ITSM maturity. This might be vendor professional services, third-party consultancy to deliver new processes, training costs that go beyond how to use the software, or the costs involved in educating end users in what will most likely be a new way of working.
Setting realistic timescales.
Ones that allow involvement from stakeholders. Also, the ITSM tool implementation time frame will depend on a number of factors. Firstly, the ITSM tool you choose – different ITSM tools have differing levels of complexity. Then the level of process adoption in the initial implementation phase will influence things – the more capabilities that are implemented, the longer the implementation. And finally, the level of available resource (internal and third party) will dictate how quickly, or slowly, the project will progress. Plus, of course, external factors might weigh in here too, such as the level of integration required to other IT and business systems.
Realizing, accepting, and making people aware that there will be need for compromises.
Moving from an IT help desk tool through to an integrated ITSM solution means generating a single source of truth across a range of internal teams and departments. The correct ITSM tool will therefore probably not reflect each group's vision of perfection, and the benefits to the organization will be greater from the consistency across all players.
And as with any good project, start with knowing where you are.
Create a Baseline
Your understanding of why you are doing this will give you the vision of where you want to be. Then, in order to measure your later success, you'll need some awareness of where you are now to be able to measure the improvement.
The baseline that you build needs to measure the factors that affect your ITSM efforts, the aspects of your work that deliver value to the organization that you want to increase. Or the aspects that impede the organization, that you want to reduce.
These need to be matched to your organization but some examples you might consider include:
Reduced time lost to IT outages – ranging from critical business systems and services down to end users unable to work due to hardware or software issues.
Increased customer and end-user satisfaction – comparing where you are with a fit-for-purpose ITSM tool versus the previous state with an ill-fitting help desk tool or no ITSM technology at all.
Reduced cost of IT support – overall, by IT service, across the organization etc. You might realize cost savings related to IT staff (fewer staff through increased efficiency and potentially end-user self-service) or the ongoing IT tool costs.
Improved service availability – ideally expressed in business terms such as lost income or business cost. It could even relate to the protection of the corporate brand if externally-facing outages garner unwanted media attention.
Number of staff in end-user-facing roles – as administration is replaced by self-service, workflow, and automation, staff can be freed up to work on better business understanding and management, or improvement projects that relate to both IT services and ITSM operations.
But remember that these are just examples, you should best know yourself what your IT team are judged on. If not, perhaps you need to find out quickly.
Whatever you choose to include in your baseline, make sure that you are able to measure it in the same way later, so that before and after comparisons are meaningful.
That's the first blog in my ITSM tool implementation series done. Please look out for part 2, which will be with you soon.
Source: Joe the IT Guy
Related Articles:
ABOUT ALLARI
Founded in 1999, Trailblazer Allari is making a bold move towards providing IT Operations and Maintenance, as well as Cost and Efficiency conscious IT Leaders via an Innovative On-demand Consumption-based Service Value Model. IT Leaders gain access to processes and expertise for Scheduled Maintenance, On-Demand IT Tasks and Advanced IT Projects.
All delivered as IT-As-A-Service (ITaaS) via the Go.Allari Platform for daily support and projects related to ERP, Database, Helpdesk, Security, and Vulnerability Management. Its breadth of Platform Coverage is extensive, covering all Major Platforms including JD Edwards EnterpriseOne, Oracle Database, MS SQL, Microsoft BI, Qualys IT Security and many more.
Allari supports its customers from locations around the Globe 24/7. To learn more visit:
https://​www.g​o.allari.com/